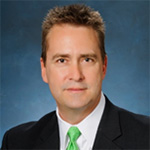 William Feldner, DO, FAOASM - Board Chair
E-Mail
American Osteopathic Academy of Sports Medicine
Dr. Feldner is Board Certified in Family Medicine and Sports Medicine.  He is a Past President of the American Osteopathic Academy of Sports Medicine and is on the editorial board of the Clinical Journal of Sport Medicine, the leading Sports Medicine Journal in the US as well as internationally.  He is Vice Chairman for the Joint Commission for Sports Medicine and Science and currently serves as team physician for Lindenwood University and USA Volleyball.  He has travelled to Thailand, Czech Republic and Mexico, providing care for the Women's Junior National Team as they competed in Continental and World Championships.  He is a certified physician with Fédération Internationale de Volleyball.  Over the years he has cared for athletes of all levels, from recreational to professional and Olympic athletes.
---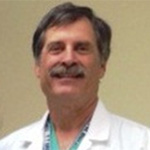 Timothy Dutra, DPM, MS, MHCA - Vice Chair
E-Mail
American Academy of Podiatric Sports Medicine
Dr. Dutra is Assistant Professor in Applied Biomechanics and Clinical Investigator at the California School of Podiatric Medicine at Samuel Merritt University in Oakland, CA. He serves as a principle investigator in clinical trials in diabetic wound care at Highland Hospital, Oakland. He was in private practice for over 20 years in San Leandro, CA.  Dr. Dutra is a Distinguished Practitioner of the National Academies of Practice/ Podiatric Medicine Academy. He is a podiatric consultant for the intercollegiate athletic teams at the University of California at Berkeley, as well as a past podiatric consultant for the Golden State Warriors Basketball Team. He was selected to the podiatric medical staff for the Special Olympics World Games in Los Angeles in summer of 2015, as well as Clinical Director for Special Olympics Northern California Healthy Athlete Fit Feet Program.   Dr. Dutra is a pool physician for Kaiser Permanente. He is a board member of the Joint Commission on Sports Medicine & Science.  He is a past president of the Alameda-Contra Costa Podiatric Medical Association (1995-1997 & 2012-2014), and a past president of the American Academy of Podiatric Sports Medicine (2006-2007). He is a fellow of the following organizations: American College of Sports Medicine, American Academy of Podiatric Sports Medicine, American College of Foot and Ankle Orthopedics and Medicine, and National Academies of Practice/ Podiatric Medicine Academy. He has Masters Degrees in Kinesiology (Sports Medicine emphasis) and Health Care Administration.  He is a former athletic trainer (California State University, East Bay and De LaSalle High School in Concord, CA).  His special interests are in youth sports injuries, biomechanics, and exercise. He is a national lecturer in podiatric biomechanics and sports medicine.
---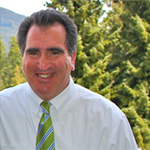 Jonathan Halperin, MD - Executive Advisor
E-Mail
American Academy of Physical Medicine and Rehabilitation
Jonathan S. Halperin M.D. is the Chief of Physical Medicine and Rehabilitation at Sharp Rees -Stealy Medical Group in San Diego. He is board certified in Physical Medicine and Rehabilitation with a subspecialty certification in Sports Medicine in both the USA (CAQ-ABMS) and Canada ( DipSportMed CASEM). He has a certification in MSK ultrasound (RMSK) from the ARDMS.
He specializes in providing care for patients with non-operative sports, musculoskeletal and spine conditions. He obtained his medical degree from Queen's University in Kingston, Ontario Canada. He completed his residency in PM&R at Loma Linda University Medical Center. His main areas of interest are in sports and musculoskeletal medicine, applications of diagnostic and interventional musculoskeletal ultrasound, preventative and regenerative musculoskeletal care, and medical education.
He is an avid skier, surfer and recreational cyclist. He has worked as a medical volunteer at the Salt Lake City Paralympics in 2002 and the Vancouver Olympic games in 2010. He is an active member of the Canadian National Alpine ski team medical group and has provided care for Canada's Olympic ski team since 1985.
---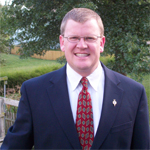 Jim Griffith, MBA, CAE - Board Member
E-Mail
American Medical Society for Sports Medicine
Jim Griffith has served as the Executive Director for the American Medical Society for Sports Medicine since 2011. He previously worked for the American Academy of Family Physicians and prior to that served for a decade as the Executive Director of a 25,000 member men's international fraternity. His 20+ years' experience in association management followed three years as a sports journalist and editor. He has served on eight non-profit Boards of Directors (including serving as President/Chairman of three of them) and multiple leadership roles within his church. He holds a bachelor's degree in journalism from the University of Missouri, an MBA from Baker University and earned his CAE in 2005. He is based out of Leawood, Kan.
---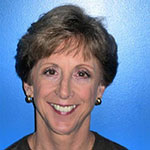 Gail C. Freidhoff, MA.T, PT, SCS, ATC
E-Mail
Gail "Cookie" Freidhoff graduated from Indiana University of Pennsylvania in 1972 with a BS in Education. She received a Masters of Arts in Teaching from the University of North Carolina at Chapel Hill in 1977 with a specialization in Athletic Training. Ms. Freidhoff received a certificate in physical therapy from Emory University in 1982 and was recognized by the American Board of Physical Therapist Specialists (ABPTS) of the American Physical Therapy Association as a board-certified Sports Clinical Specialist in 1992. She worked in acute care, served as the manager of a sports medicine center, and was on the Physical Therapy faculty at the University of Kentucky. After 5 years in academia, she returned to the clinic full time working in the sports medicine center at UK. She retired from UK in 2010 and now works part time at Bauman Physical Therapy in Lexington, KY. She has been active in the American Physical Therapy Association (APTA) since joining as a student. She served on the Sports Specialty Council for a 3-year term, was appointed to the ABPTS for a 3-year term representing the Sports Specialty Council. She served as the Education Team Leader for the Sports Section of the APTA, was Program Chair for the Sports Section for 6 years and was elected as Member-at-Large for 2-3 years terms. Since retiring, Ms. Freidhoff has remained an active volunteer for APTA, serving on the American Board of Physical Therapy Residency and Fellowship Education Board for 4 years, chair the last year, and is currently on the Accreditation Council of ABPTRFE. She also served 4 years on the NEXT annual conference planning committee. Ms. Freidhoff has presented locally, state wide and nationally on a variety of topics related to sports physical therapy rehabilitation techniques. She is currently working on a USAID grant, through Emory University, Strengthening Physical Rehabilitation in Georgia, to improve the quality of the educational program provided the occupational and physical therapist in Georgia as well as the care delivered to the individuals following neurovascular and spina cord injuries as well as orthopaedic injuries.
---
Dawn Haworth
E-Mail
Dawn is an international business administration graduate who has been involved in the not-for-profit health sector in Canada for 25 years working for the Canadian Medical Association (CMA), the Canadian Psychiatric Association (CPA) and since 2002, the Canadian Academy of Sport & Exercise Medicine (CASEM).

As the Executive Director of CASEM, Dawn works collaboratively with a Board of Directors, its committees, the 800+ members of the Academy and key stakeholders. Her role involves providing leadership in the overall governance and business operations of the Academy within a Board-identified strategic framework. Operational areas of her work include member relations, fiscal management, marketing and sponsorship, e-technology and event planning. Dawn is fluently bilingual.

As a keen recreational ultra-runner and Ironman triathlete, Dawn is an advocate of health and physical activity at all levels and works at all levels in the promotion of health enhancing physical activity.

Whilst a native from the north-east city of Newcastle, England, Dawn has spent the last 25 years in Canada.
---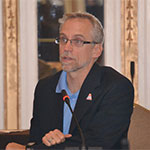 Ted Forcum, DC, DACBSP, CES, PES, CSCS - Sponsorship Liaison
E-Mail
American Chiropractic Association Council on Sports Injuries & Physical Fitness
Dr. Forcum is a Diplomate of the American Chiropractic Board of Sports Physicians (DACBSP), Internationally Certified Chiropractic Sports Practitioner (ICCSP), NSCA Certified Strength and Conditioning Specialist (CSCS), NASM Certified Exercise Specialist (CES) and Performance Exercise Specialist (PES).
He teaches postgraduate programs on soft tissue treatment, sports injuries and the biomechanics. The American Chiropractic Association Council on Sports and Physical Fitness has awarded Dr. Forcum the 1994-95 and 2004 Sports Chiropractor of the Year Award.
Dr. Forcum is the team chiropractor for the Portland Winterhawks Western Hockey League Team. He was medical staff for the 2015 USA Track and Field World Championships, 2008 Beijing US Olympic Team Chiropractic, and 2007 Rio de Janeiro US Pan American Team. He has worked as an event physician at the U.S Track and Field Olympic Trials and National Championships, U.S. Taekwondo Championships, US Triathlon National Championships, World Veteran's Games, Nike World Masters Games, US Soccer Festival, World Canoe/Kayak Championships and US Figure Skating Championships. Dr. Forcum has worked as a staff chiropractor for the PGA Tour and Champions PGA Tour, and the Portland Timbers Major League Soccer Club.  Dr. Forcum is Past President of the American Chiropractic Association Council on Sports and Physical Fitness (2008-2010) and currently serves as their advisor. Dr. Forcum currently serves on the board of director' for the Joint Commission on Sports Medicine and Science, and is in private practice in Beaverton, Oregon.
---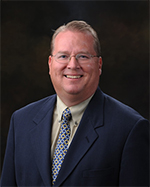 David Saddler - Executive Director, National Athletic Trainers Association (NATA)
Previously serving as associate executive director, programs and services, where he oversaw departments and activities internal to NATA. Saddler is an association management veteran with more than 20 years of experience. He has served in executive leadership positions for organizations serving the transportation and electronic security industries. He has managed all facets of associations, from finance to public affairs.
Saddler earned a Bachelor of Arts degree from La Salle University in Philadelphia. He is currently pursuing the Certified Association Executive (CAE) designation. Saddler resides in Frisco, Texas with his wife Claudia and teenage sons Brandon and Kyle.
---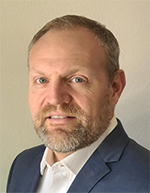 Jonathan N. Metzler, Ph.D., CMPC
Dr. Jon Metzler is Director of Human Performance for Magellan Federal, a subsidiary of Magellan Health. In this role, Dr. Metzler leads development of readiness and resilience capabilities that help organizations improve wellbeing, work-life flow and productivity of their leaders and teams. Among his responsibilities are coaching innovations, strategic partnerships, as well as recruitment, retention, and empowerment of a highly specialized staff of Cognitive Performance Experts. He is a Past President of the Association for Applied Sport Psychology (AASP) and served on the American Psychological Association's (APA) Coalition for the Psychology of High Performance. He currently serves as Fellow Member of AASP's Certification Council and the APA's Exploratory Committee on Applied Psychology. As a Certified Mental Performance Consultant, Jon has extensive experience providing direct performance psychology consultation to teams and athletes representing many different sports of various competitive levels including intercollegiate athletes, Olympians, Paralympians, and professional athletes. He holds three bachelor's degrees from Concordia University – Portland, a MA in Sport Psychology from University of North Carolina at Chapel Hill, and a PhD in Kinesiology from The Pennsylvania State University.
---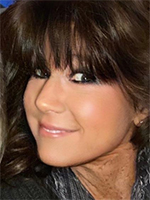 Rita Yates – Executive Director
American Academy of Podiatric Sports Medicine
3121 NE 26th Street
Ocala, FL 34470
301-370-2397
E-mail: ritayates2@aol.com
Susan Rees - Meeting Support
American Osteopathic Academy of Sports Medicine