Gold Sponsors | Silver Sponsors | Bronze Sponsors

American Osteopathic Academy of Sports Medicine
Contact: Susan Rees, Executive Director
The American Osteopathic Academy of Sports Medicine is dedicated to the advancement of the physician's knowledge in the art and science of sports medicine through education, research and promotion, emphasizing the use of osteopathic principles and concepts in the practice of comprehensive health care.
---

American Academy of Podiatric Sports Medicine
Contact: Rita J. Yates, Executive Director
The American Academy of Podiatric Sports Medicine serves to advance the understanding, prevention and management of lower extremity sports and fitness injuries. We believe that providing such knowledge to the profession and the public will optimize enjoyment and safe participation in sports and fitness activities. We will accomplish this mission through professional education, scientific research, public awareness and membership support.
---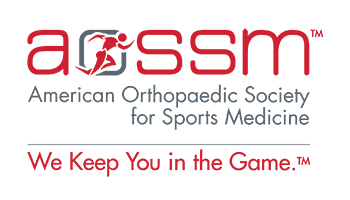 American Orthopaedic Society for Sports Medicine 
Contact: Greg Dummer, CAE, Chief Executive Officer
The American Orthopaedic Society for Sports Medicine (AOSSM) is the premier global, sports medicine organization representing the interests of orthopaedic surgeons and other professionals who provide comprehensive health services for the care of athletes and active people of all ages and levels. We cultivate evidence-based knowledge, provide extensive educational programming, and promote emerging research that advances the science and practice of sports medicine.
---
Contact: Janel Theilen​​
Louisville has been transformed by a $1.5 billion investment in tourism infrastructure including 2018's expansion and renovations to the downtown convention center (KICC). Louisville boasts seven bourbon attractions within walking distance of KICC and more than 100 hotels with over 20,000 hotel rooms in the Louisville Metro area.
Website | Meeting Planner Guide
ACA is a professional and educational nonprofit organization for active chiropractors who are committed to improving and promoting chiropractic treatment of athletes. They work closely with athletic organizations and allied health professionals to foster better understanding of the value of chiropractic care in sports medicine and treatment.
Their mission is to advance ethical practice of chiropractic sports medicine and exercise science to enhance athletic performance and promote physical fitness.
They advocate for and educate others about the sports chiropractic practice.
---

American College of Sports Medicine

Contact: Jim Whitehead, Executive Vice President/CEO
The American College of Sports Medicine (ACSM) advances and integrates scientific research to provide educational and practical applications of exercise science and sports medicine. ACSM is the largest and oldest organization in the world dedicated to sports medicine and exercise science. Since its founding in 1954, ACSM has been leading the way in the scientific and public health aspects of physical activity, exercise science and sports medicine. The college serves more than 60,000 members and certified professionals in nearly 100 countries.

Through its unified membership, ACSM brings together global experts in multiple disciplines from science to practice to policy, including education, medicine, research and health and fitness, to deliver real-world programs that are making a difference in people's lives.
Signature programs:  
---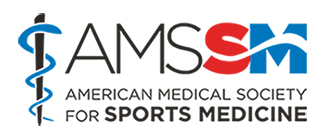 American Medical Society for Sports Medicine
Contact: Jim Griffith, MBA, CAE, Executive Director
The American Medical Society for Sports Medicine (AMSSM) is a multi-disciplinary organization of sports medicine physicians whose members are dedicated to education, research, advocacy and the care of athletes of all ages. Founded in 1991, the AMSSM is now comprised of more than 3,800 sports medicine physicians whose goal is to provide a link between the rapidly expanding core of knowledge related to sports medicine and its application to patients in a clinical setting.
---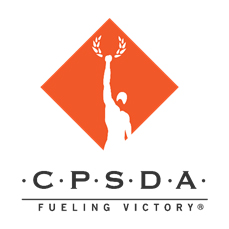 Collegiate & Professional Sports Dietitians Association
The Collegiate and Professional Sports Dietitians Association's mission is to create leaders who elevate the profession of Sports Nutrition through ethical, science-based, cutting-edge care.
---
Our Mission: We provide personalized services to each client, however they need us, to ensure their meetings and events are always a success.  We are a single point of contact for sourcing, negotiating, planning, and support, which allows our clients more time to focus on the goals and objectives of their meetings.  
Our Brand:  Mindful Meeting Pros is comprised of seasoned professionals from multiple facets of the meetings and service industries.  Collectively, with our extensive knowledge and network, we strive to deliver to our clients, not only the best terms and added value, but the highest service levels, insight, and dedication they deserve. 
Our Story:  Our brand is a labor of love that has grown out of a successful partnership over the last 10 years. Our passion for independence, creativity, and the pure pride we have in what we do and how well we work together, is what started us on this path. And we are truly proud to be co-founders of a brand that we can call our own.