Gold Sponsors | Silver Sponsors | Bronze Sponsors | Host Sponsors | Host Hotels | Event Sponsors | Services In Kind


American College of Sports Medicine
401 W Michigan St
Indianapolis, IN 46202
317-637-9200

Contact: Jim Whitehead, Executive Vice President/CEO
The American College of Sports Medicine advances and integrates scientific research to provide educational and practical applications of exercise science and sports medicine. ACSM is the largest and oldest organization in the world dedicated to sports medicine and exercise science. Since its founding in 1954, ACSM has been leading the way in the scientific and public health aspects of physical activity, exercise science and sports medicine. The College serves over 50,000 members and certified professionals in more than 90 countries.

Through its unified membership, ACSM brings together global experts in multiple disciplines from science to practice to policy, including education, medicine, research and health and fitness, to deliver real-world programs that are making a difference in people's lives.
Signature programs:  
---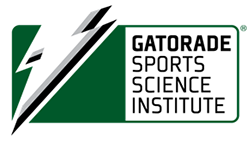 Gatorade Sports Science Institute
617 W Main St
Barrington, IL 60010
847-304-2288

Contact: Nicholas Lopezzo, Marketing Manager - Gatorade Partner Services
Founded in 1985, the Gatorade Sports Science Institute (GSSI) is committed to helping athletes optimize their health and performance through research, education, innovation and service in hydration and nutrition science.

GSSI scientists study the effects of nutrition on the human body before, during and after exercise. For more than two decades, hundreds of amateur, elite and professional athletes have participated in testing with GSSI and in studies with university research partners around the world. GSSI's headquarter lab, mobile and satellite laboratories and on-the-field testing enable GSSI to do leading research with the aim to provide athletes with advice and products that help their performance and achieve their goals.
---

KT Tape
584 E 1100S, Ste 4
American Fork, UT 84003-3887
801-224-2717
Contact: Ed Terris, Vice President Sales
KT TAPE® is the category leader in sports medicine taping products, providing pain relief solutions and support for hundreds of common sports-related injuries. Used by professional athletes, Olympians, and every day athletes, KT Tape products have been adopted in nearly every sport. Following the 2008 Beijing Olympics, KT Tape experienced accelerated success as its products became widely available in the retail market. Products are now sold in over 35,000 retail locations in the U.S. and in 40 countries worldwide and are available in clinical channels as well. Their current product line consists of KT TAPE Original Cotton, PRO Synthetic, PRO X, and UltraStick with new products Pro Extreme, Recovery Patch, Ice/Heat Therapy System, and KT Flex.
---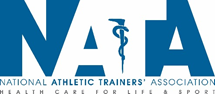 National Athletic Trainers' Association
1620 Valwood Pkwy, Ste 115
Carrollton, TX 75006 
214-637-6282
Contact: David Saddler, Executive Director
The mission of the National Athletic Trainers' Association (NATA) is to enhance the quality of health care provided by certified athletic trainers and to advance the athletic training profession.  Founded in 1950, NATA has grown to over 45,000 members worldwide today. The majority of certified athletic trainers choose to be members of NATA – to support their profession, and to receive a broad array of membership benefits. By joining forces as a group, NATA members can accomplish more for the athletic training profession than they can individually.  Over forty staff members work at the national office to support NATA's mission.

American Orthopaedic Society for Sports Medicine 
9400 W Higgins Rd, Ste 300
Rosemont, IL 60018-4975      
847-292-4900
Contact: Greg Dummer, CAE, Chief Executive Officer
The American Orthopaedic Society for Sports Medicine (AOSSM) is a national organization of orthopaedic surgeons whose mission is education, research and publishing related to orthopaedic sports medicine injuries and conditions for patients of all ages and every level of athletic involvement.  The Society works closely with many other sports medicine specialists and clinicians, including primary care physicians, athletic trainers and physical therapists, to improve the identification, prevention, treatment and rehabilitation of sports injuries.
---

The National Center for Drug Free Sport, Inc.
2537 Madison Ave    
Kansas City, MO 64108
816-474-8655
Contact: Frank D. Uryasz, President
Drug Free Sport is a worldwide leader in the sports drug testing/drug education industry, representing professional, collegiate, amateur and high school organizations. Drug Free Sport AXIS™ is an amalgam of the organization's educational expertise and offerings; the pivot point of an athlete's health and wellness. For more information, visit drugfreesport.com.
---

National Strength & Conditioning Association
1885 Bob Johnson Dr    
Colorado Springs, CO 80906
719-632-6722
Contact: Michael Massik, Executive Director
The National Strength and Conditioning Association (NSCA) is a nonprofit professional organization dedicated to advancing the strength and conditioning profession around the world. They advance the profession by supporting strength and conditioning professionals through disseminating research-based knowledge and its practical application, offering industry-leading certifications, research journals, career development services, and continuing education opportunities.
---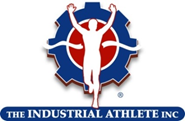 The Industrial Athlete, Inc.
3128 Walton Blvd
Rochester Hills, MI 48309
248-375-9377
Contact: Dwight D. Gaal, MA, CEO/CFO
Since 1984, The Industrial Athlete, Inc. has been the leading provider of on-site medical, physical rehabilitation and fitness management services to business and industry. Our services can transform your employees into productive, motivated Industrial and Executive Athletes, while reducing workers compensation costs significantly.

American Academy of Physical Medicine and Rehabilitation
9700 W Bryn Mawr Ave, Ste 200
Rosemont, IL 60018-5701
847-737-6000
Contact: Tom Stautzenbach | 847-737-6000
The American Academy of Physical Medicine and Rehabilitation (AAPM&R) is the medical specialty organization representing more than 8,000 physicians who are specialists in physical medicine and rehabilitation (PM&R). With expertise in neurologic and musculoskeletal systems, physiatrists work to non-surgically recapture patients' function to return them to their active lifestyle.
---
American Medical Society for Sports Medicine
4000 W 114th St, Ste 100
Leawood, KS 66211
913-327-1415
Contact: Jim Griffith, MBA, CAE, Executive Director
The American Medical Society for Sports Medicine (AMSSM) is a multi-disciplinary organization of sports medicine physicians whose members are dedicated to education, research, advocacy and the care of athletes of all ages. Founded in 1991, the AMSSM is now comprised of more than 3,000 sports medicine physicians whose goal is to provide a link between the rapidly expanding core of knowledge related to sports medicine and its application to patients in a clinical setting.
---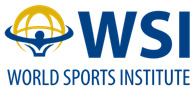 World Sports Institute, LLC
1420 Celebration Blvd, Ste 200
Celebration, FL 34747
407-566-2695
Contact: Jim Kasten | 407-566-2695
The World Sports Institute is a non-profit organization dedicated to the improvement and overall understanding of human performance with an emphasis on youth sports by combining education, performance testing, training and evidence based data to help reduce injuries, maximize potential and advance research in the sports science community.

Experience Columbus
277 W. Nationwide Blvd, Ste 125
Columbus, OH 43215
www.experiencecolumbus.com
Contact: Amy Frazer, Director, Chicago Regional Sales
Experience Columbus is the destination marketing organization for Greater Columbus. We are 100 percent dedicated to selling, marketing and promoting the region to visitors. We partner with the Greater Columbus Sports Commission to collaboratively promote leisure trips, conventions, meetings and sporting events to more than 39.3 million visitors each year.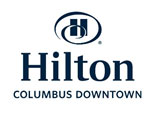 Hilton Columbus Downtown
401 N High St
Columbus, OH 43215
Contact:
Stacey D. Dillon, Assistant Director of Sales
The award-winning, 4-Diamond Hilton Columbus Downtown offers a contemporary presence in the eclectic hub of Downtown Columbus and boasts a unique $1 million art collection featuring original works from more than 100 area artists. Our hotel is within walking distance to over 300 dining and entertainment venues and has 532 Total Guestrooms (including 48 suites) and 32,000 sq ft of flexible, obstruction free function space conveniently located on 2 floors.

PSAV
Hilton Columbus Downtown
401 N High St
Columbus, OH 43215
Contact: Josh Toohey, Sales Manager
PSAV is a leading full-service event technology provider in the global audiovisual and event technology services industry. As our customers look to deliver more dynamic and impactful events, the event technology services we provide are a critical need and continue to grow in importance and we are able to support all aspects of events from planning through execution. Our services go beyond traditional and cutting-edge event technology and include creative event design, Internet connectivity and bandwidth management, overhead rigging and 3-D mapping.
The Joint Commission on Sports Medicine and Science thanks the following organizations, which provided services in kind for the 2016 meeting.
American College of Sports Medicine
401 W Michigan St
Indianapolis, IN 46206-1140
317-637-9200
Contact: James R. Whitehead, Executive Vice President
National Athletic Trainers' Association     
1620 Valwood Pkwy, Ste 115
Carrollton, TX 75006
214-637-6282
Contact: David Saddler, Executive Director