Gold Sponsors | Silver Sponsors | Bronze Sponsors

American Academy of Podiatric Sports Medicine
Contact: Rita J. Yates, Executive Director
The American Academy of Podiatric Sports Medicine serves to advance the understanding, prevention and management of lower extremity sports and fitness injuries. We believe that providing such knowledge to the profession and the public will optimize enjoyment and safe participation in sports and fitness activities. We will accomplish this mission through professional education, scientific research, public awareness and membership support.
---

American Osteopathic Academy of Sports Medicine
Contact: Susan Rees, Executive Director
The American Osteopathic Academy of Sports Medicine is dedicated to the advancement of the physician's knowledge in the art and science of sports medicine through education, research and promotion, emphasizing the use of osteopathic principles and concepts in the practice of comprehensive health care.
---

Contact: Ed Terris, Vice President Sales
KT TAPE® is the category leader in sports medicine taping products, providing pain relief solutions and support for hundreds of common sports-related injuries. Used by professional athletes, Olympians, and every day athletes, KT Tape products have been adopted in nearly every sport. Following the 2008 Beijing Olympics, KT Tape experienced accelerated success as its products became widely available in the retail market. Products are now sold in over 35,000 retail locations in the U.S. and in 40 countries worldwide and are available in clinical channels as well. Their current product line consists of KT TAPE Original Cotton, PRO Synthetic, PRO X, UltraStick, Pro Extreme, Recovery Patch, Ice/Heat Wrap Therapy System, KT Flex and the new products for 2018 of Pro Wide, Ice/Heat Massage Ball Therapy System, Blister Prevention tape, and Blister Treatment patch.
---
PowerDot® is the world's smartest muscle recovery & performance tool. The Smart Muscle Stimulator connects via Bluetooth® to an intuitive mobile app that controls 12+ electric muscle stimulation programs designed to help you:
Recover faster
Massage out knots
Avoid training fatigue
Relieve muscle & joint soreness
Increase muscle strength & endurance
Increase blood circulation
Warm up muscles to prevent injury
Feel your best
Clinically proven, pain-free, and FDA cleared - It's that simple.
American Physical Therapy Association – Sports Physical Therapy Section
Contact: Mark De Carlo, PT, DPT, MHA, SCS, ATC, Executive Director
The Sports Physical Therapy Section (SPTS) is a component member of the American Physical Therapy Association, which provides a common forum for members of the Association with an interest in sports physical therapy. The mission of the SPTS, as a component of the APTA, is to promote the identity of the Sports Physical Therapist and to serve its members, athletes of all ages and abilities, the profession, and the community at large through excellence in Sports PT practice, research, education and professional development.
If you're interested in Sports Physical Therapy, this is the place! Browse our site for information on membership benefits, educational courses, publications, news and events and more. Our resources span the nation, the continent and even the globe!
---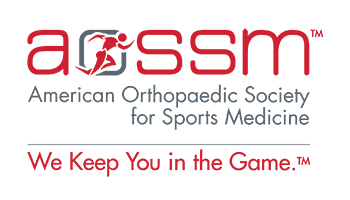 American Orthopaedic Society for Sports Medicine 
Contact: Greg Dummer, CAE, Chief Executive Officer
The American Orthopaedic Society for Sports Medicine (AOSSM) is a national organization of orthopaedic surgeons whose mission is education, research and publishing related to orthopaedic sports medicine injuries and conditions for patients of all ages and every level of athletic involvement.  The Society works closely with many other sports medicine specialists and clinicians, including primary care physicians, athletic trainers and physical therapists, to improve the identification, prevention, treatment and rehabilitation of sports injuries.
---

National Strength & Conditioning Association
Contact: Michael Massik, Executive Director
The National Strength and Conditioning Association (NSCA) is a nonprofit professional organization dedicated to advancing the strength and conditioning profession around the world by offering accredited certifications and educational resources. The NSCA was founded in 1978 by a pioneering group of strength coaches who shared a common vision; to network, collaborate, and unify the profession.

American Academy of Physical Medicine and Rehabilitation
Contact: Tom Stautzenbach, Executive Director/CEO
The American Academy of Physical Medicine and Rehabilitation (AAPM&R) is the primary medical society for more than 9,000 physical medicine and rehabilitation (PM&R) physicians, including those who subspecialize in sports medicine. Through in-depth education, collaborative opportunities to advance practice models, and networking, AAPM&R leads the advancement of physiatry's impact throughout health care.
---
ACA is a professional and educational nonprofit organization for active chiropractors who are committed to improving and promoting chiropractic treatment of athletes. They work closely with athletic organizations and allied health professionals to foster better understanding of the value of chiropractic care in sports medicine and treatment.
Their mission is to advance ethical practice of chiropractic sports medicine and exercise science to enhance athletic performance and promote physical fitness.
They advocate for and educate others about the sports chiropractic practice.
---

American College of Sports Medicine

Contact: Jim Whitehead, Executive Vice President/CEO
The American College of Sports Medicine (ACSM) advances and integrates scientific research to provide educational and practical applications of exercise science and sports medicine. ACSM is the largest and oldest organization in the world dedicated to sports medicine and exercise science. Since its founding in 1954, ACSM has been leading the way in the scientific and public health aspects of physical activity, exercise science and sports medicine. The college serves more than 60,000 members and certified professionals in nearly 100 countries.

Through its unified membership, ACSM brings together global experts in multiple disciplines from science to practice to policy, including education, medicine, research and health and fitness, to deliver real-world programs that are making a difference in people's lives.
Signature programs:  
---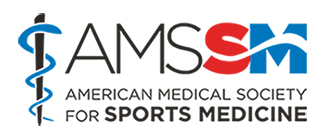 American Medical Society for Sports Medicine
Contact: Jim Griffith, MBA, CAE, Executive Director
The American Medical Society for Sports Medicine (AMSSM) is a multi-disciplinary organization of sports medicine physicians whose members are dedicated to education, research, advocacy and the care of athletes of all ages. Founded in 1991, the AMSSM is now comprised of more than 3,800 sports medicine physicians whose goal is to provide a link between the rapidly expanding core of knowledge related to sports medicine and its application to patients in a clinical setting.
---

CATA is the certifying and governing body for Certified Athletic Therapists practicing in Canada. Established in 1965 by a group of ATs working with professional hockey and football teams, CATA now represents over 2600 members. We are dedicated to the advancement and growth of the Athletic Therapy profession through advocacy, education, and research.
Certified Athletic Therapists (CAT(C)s) are experts in treating injuries to the musculoskeletal system (muscles, bones, and joints), including injury prevention, assessment, emergency and acute care, rehabilitation and re-conditioning.

---
Our Mission: We provide personalized services to each client, however they need us, to ensure their meetings and events are always a success.  We are a single point of contact for sourcing, negotiating, planning, and support, which allows our clients more time to focus on the goals and objectives of their meetings.  
​
Our Brand:  Mindful Meeting Pros is comprised of seasoned professionals from multiple facets of the meetings and service industries.  Collectively, with our extensive knowledge and network, we strive to deliver to our clients, not only the best terms and added value, but the highest service levels, insight, and dedication they deserve. 
Our Story:  Our brand is a labor of love that has grown out of a successful partnership over the last 10 years. Our passion for independence, creativity, and the pure pride we have in what we do and how well we work together, is what started us on this path. And we are truly proud to be co-founders of a brand that we can call our own.
---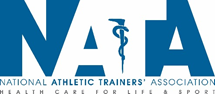 National Athletic Trainers' Association
Contact: David Saddler, Executive Director
The mission of the National Athletic Trainers' Association (NATA) is to represent, engage and foster the continued growth and development of the athletic training profession and athletic trainers as unique health care providers. Founded in 1950, NATA has grown to over 45,000 members worldwide today. The majority of certified athletic trainers choose to be members of NATA – to support their profession, and to receive a broad array of membership benefits. By joining forces as a group, NATA members can accomplish more for the athletic training profession than they can individually.  Over forty staff members work at the national office to support NATA's mission.