Gold Sponsors | Silver Sponsors | Bronze Sponsors | Host Hotel | Host Sponsors

American College of Sports Medicine

Contact: Jim Whitehead, Executive Vice President/CEO
The American College of Sports Medicine (ACSM) advances and integrates scientific research to provide educational and practical applications of exercise science and sports medicine. ACSM is the largest and oldest organization in the world dedicated to sports medicine and exercise science. Since its founding in 1954, ACSM has been leading the way in the scientific and public health aspects of physical activity, exercise science and sports medicine. The college serves more than 60,000 members and certified professionals in nearly 100 countries.

Through its unified membership, ACSM brings together global experts in multiple disciplines from science to practice to policy, including education, medicine, research and health and fitness, to deliver real-world programs that are making a difference in people's lives.
Signature programs:  
---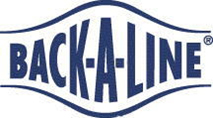 Contact: Bill Landtbom, Owner
---

Contact: Ed Terris, Vice President Sales
KT TAPE® is the category leader in sports medicine taping products, providing pain relief solutions and support for hundreds of common sports-related injuries. Used by professional athletes, Olympians, and every day athletes, KT Tape products have been adopted in nearly every sport. Following the 2008 Beijing Olympics, KT Tape experienced accelerated success as its products became widely available in the retail market. Products are now sold in over 35,000 retail locations in the U.S. and in 40 countries worldwide and are available in clinical channels as well. Their current product line consists of KT TAPE Original Cotton, PRO Synthetic, PRO X, UltraStick, Pro Extreme, Recovery Patch, Ice/Heat Wrap Therapy System, KT Flex and the new products for 2018 of Pro Wide, Ice/Heat Massage Ball Therapy System, Blister Prevention tape, and Blister Treatment patch.
---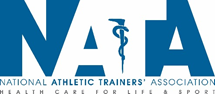 National Athletic Trainers' Association
Contact: David Saddler, Executive Director
The mission of the National Athletic Trainers' Association (NATA) is to represent, engage and foster the continued growth and development of the athletic training profession and athletic trainers as unique health care providers. Founded in 1950, NATA has grown to over 45,000 members worldwide today. The majority of certified athletic trainers choose to be members of NATA – to support their profession, and to receive a broad array of membership benefits. By joining forces as a group, NATA members can accomplish more for the athletic training profession than they can individually.  Over forty staff members work at the national office to support NATA's mission.
Contact: Sean McManus, National Medical Accounts Representative
Altra Footwear was created to heal and prevent injuries for runners and walkers. With its three core design features; FootShape: every shoe is shaped like a foot allowing the toes to splay and the big toe and medial column of the foot to engage better to provide better balance and power at push of. Zero Drop: Every model, while fully cushioned, places the heel and the forefoot at the same level to allow for better posture and even foot pressure. Fit4Her: we build every women's shoe on a female-specific last, with a narrower heel and a different flex point to accommodate for the longer longitudinal arch, to fit the unique anatomy of the female foot.
---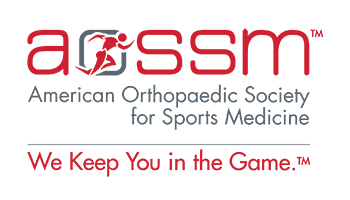 American Orthopaedic Society for Sports Medicine 
Contact: Greg Dummer, CAE, Chief Executive Officer
The American Orthopaedic Society for Sports Medicine (AOSSM) is a national organization of orthopaedic surgeons whose mission is education, research and publishing related to orthopaedic sports medicine injuries and conditions for patients of all ages and every level of athletic involvement.  The Society works closely with many other sports medicine specialists and clinicians, including primary care physicians, athletic trainers and physical therapists, to improve the identification, prevention, treatment and rehabilitation of sports injuries.
---

American Osteopathic Academy of Sports Medicine
Contact: Susan Rees, Executive Director
The American Osteopathic Academy of Sports Medicine is dedicated to the advancement of the physician's knowledge in the art and science of sports medicine through education, research and promotion, emphasizing the use of osteopathic principles and concepts in the practice of comprehensive health care.
---
American Physical Therapy Association – Sports Physical Therapy Section
Contact: Mark De Carlo, PT, DPT, MHA, SCS, ATC, Executive Director
The Sports Physical Therapy Section (SPTS) is a component member of the American Physical Therapy Association, which provides a common forum for members of the Association with an interest in sports physical therapy. The mission of the SPTS, as a component of the APTA, is to promote the identity of the Sports Physical Therapist and to serve its members, athletes of all ages and abilities, the profession, and the community at large through excellence in Sports PT practice, research, education and professional development.
If you're interested in Sports Physical Therapy, this is the place! Browse our site for information on membership benefits, educational courses, publications, news and events and more. Our resources span the nation, the continent and even the globe!
---

National Strength & Conditioning Association
Contact: Michael Massik, Executive Director
The National Strength and Conditioning Association (NSCA) is a nonprofit professional organization dedicated to advancing the strength and conditioning profession around the world by offering accredited certifications and educational resources. The NSCA was founded in 1978 by a pioneering group of strength coaches who shared a common vision; to network, collaborate, and unify the profession.

American Academy of Physical Medicine and Rehabilitation
Contact: Tom Stautzenbach, Executive Director/CEO
The American Academy of Physical Medicine and Rehabilitation (AAPM&R) is the primary medical society for more than 9,000 physical medicine and rehabilitation (PM&R) physicians, including those who subspecialize in sports medicine. Through in-depth education, collaborative opportunities to advance practice models, and networking, AAPM&R leads the advancement of physiatry's impact throughout health care.
---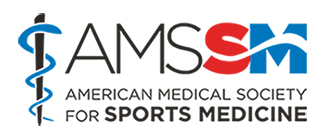 American Medical Society for Sports Medicine
Contact: Jim Griffith, MBA, CAE, Executive Director
The American Medical Society for Sports Medicine (AMSSM) is a multi-disciplinary organization of sports medicine physicians whose members are dedicated to education, research, advocacy and the care of athletes of all ages. Founded in 1991, the AMSSM is now comprised of more than 3,800 sports medicine physicians whose goal is to provide a link between the rapidly expanding core of knowledge related to sports medicine and its application to patients in a clinical setting.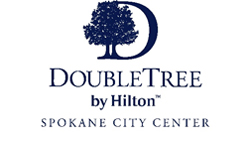 DoubleTree by Hilton Spokane City Center
Contact: Jody Aldred, Director of Catering & Events
Bring your next meeting or event to Spokane, the original Gathering Place. The DoubleTree by Hilton Spokane City Center is in the heart of the Spokane Convention Center and downtown Spokane. With over 350,000 square feet of meeting space nestled against the Spokane River and Centennial Trail, Spokane brings the unparalleled natural beauty of the Inland Northwest right into your meeting. While you're visiting don't forget to make time to visit Riverfront Park and the Spokane Falls, take in a show at the First Interstate Center for the Arts, or sample wine and hard cider from Washington at one of more than two dozen tasting rooms in downtown. We invite you to make yourself at home at the DoubleTree, we can't wait to welcome you to Spokane!

Contact: Amy Cabe, Director of Convention & Visitor Services
Find time for an original city experience in Spokane. From the moment the wheels touch down, you're minutes from checking in downtown. This is a place where city life mingles brilliantly with nature. Amid the charm and bustle of urban downtown Spokane you'll find the Spokane River gorge and the inspiring Spokane Falls. Restaurateurs, winemakers and craft brewers create adventures in taste. The arts district entertains while boutiques fill out the carefully preserved historic buildings. Spokane's versatile position makes it natural to grab breakfast at a converted railroad car in the heart of downtown, then 20-minutes later, gear up to scale narrow basalts canyons, break trail at any area ski resort or golf. In Spokane, it's about time. #LoveSpokane
---

Spokane Convention Center
Hilton Columbus Downtown
401 N High St
Columbus, OH 43215
Contact: Andrew Dolan, Sales Manager
The Spokane Convention Center is a beautiful, state-of-the-art facility with an event space for every size and purpose. Recently expanded, the facility boasts 120,000+ sq. ft. of prime exhibit space, 50,000 sq. ft. of flexible ballroom space, 40 modern breakout/meeting rooms, and an executive wing with fireside boardroom to get business done beautifully. When a traditional meeting space just won't do, our unique spaces will create the perfect backdrop for an unforgettable experience. Brave enough to party on the roof? Want to dine overlooking the Spokane River? Contact us today for an extraordinary event experience!