Silver Sponsors | Bronze Sponsors

American Academy of Podiatric Sports Medicine
Contact: Rita J. Yates, Executive Director
The American Academy of Podiatric Sports Medicine serves to advance the understanding, prevention and management of lower extremity sports and fitness injuries. We believe that providing such knowledge to the profession and the public will optimize enjoyment and safe participation in sports and fitness activities. We will accomplish this mission through professional education, scientific research, public awareness and membership support.
---

The ADA's mission is to help dentists succeed and support the advancement of the health of the public. We are guided by our core values, which include integrity, excellence, and a dedication to bring you evidence-based insights that empower you to provide quality oral care for all patients.
We advocate for public health by focusing on crucial issues such as access to care, the rules and regulations that surround the practice of dentistry and much more.
The ADA is your source for the latest research on oral health, along with helpful practice guidelines, data on industry trends and a host of practical programs that support your personal health and success.
---

American Osteopathic Academy of Sports Medicine
Contact: Susan Rees, Executive Director
The American Osteopathic Academy of Sports Medicine is dedicated to the advancement of the physician's knowledge in the art and science of sports medicine through education, research and promotion, emphasizing the use of osteopathic principles and concepts in the practice of comprehensive health care.
---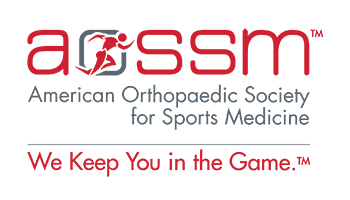 American Orthopaedic Society for Sports Medicine 
Contact: Greg Dummer, CAE, Chief Executive Officer
The American Orthopaedic Society for Sports Medicine (AOSSM) is the premier global, sports medicine organization representing the interests of orthopaedic surgeons and other professionals who provide comprehensive health services for the care of athletes and active people of all ages and levels. We cultivate evidence-based knowledge, provide extensive educational programming, and promote emerging research that advances the science and practice of sports medicine.
---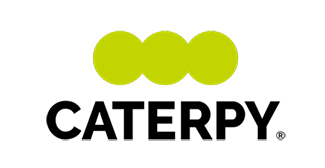 Originally invented and patented in Japan, Caterpy laces are the first true no-tie shoelaces that require zero hardware.
Invented for Runners, Triathletes, Obstacle Course Racers, Crossfitters, and Gym-goers. Keep your shoe snug and never worry about your laces coming undone ever again.
Designed to help those with poor circulation, chronic swelling, painful pressure points, bunions, neuromas, and numbness. Upgrading your laces can be an easy method to soothe foot pains.
---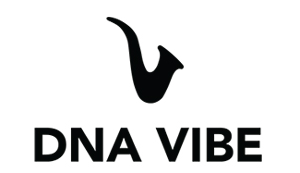 While our technology is similar in some ways to conventional light therapies, we're quite a bit "beyond light therapy." We call it Intelligent Light Therapy.
THIS IS NEXT LEVEL, AND IT'S A BIG DEAL.
Conventional light therapies have been around for over 50 years (since 1967). They've been shown to be effective and safe through numerous double-blind clinical studies and have been FDA approved for decades. While they are known to work, few (if any) providers understand how or why they work. Until DNA Vibe.
Our Intelligent Light Therapy technology is based on the underlying sciences and DNA Vibe's proprietary research into the relationship between genomics and wave-particle physics. From this point of view, conventional light therapies come up short and tend to be relatively expensive, complicated, and clumsy.
Leveraging our unique understanding of the science, DNA Vibe's technology is surprisingly affordable, easy to use, wearable, and above all, intelligent.
---
Many of us learn about our body the hard way - when we get hurt.
Current tools to measure movement health are rudimentary, subjective, or inaccessible.
Kinotek wants to change that. Using advanced technology, we reimagined how to assess body movement. We created a platform that delivers accurate metrics in a way that is is fast, portable, affordable and immersive. Kinotek is designed to be accessible to medical, sports and fitness professionals so they can reach and teach any human to understand their body movement better.
So that all humans can have better movement health.
---
Contact: Janel Theilen​​
Louisville has been transformed by a $1.5 billion investment in tourism infrastructure including 2018's expansion and renovations to the downtown convention center (KICC). Louisville boasts seven bourbon attractions within walking distance of KICC and more than 100 hotels with over 20,000 hotel rooms in the Louisville Metro area.
Website | Meeting Planner Guide
---

National Strength and Conditioning Association
Founded in 1978, The National Strength and Conditioning Association (NSCA) is a nonprofit association dedicated to advancing the strength and conditioning and related sport science professions around the world.
The NSCA exists to empower a community of professionals to maximize their impact through disseminating evidence-based knowledge and its practical application by offering industry-leading certifications, research journals, career development services, networking opportunities, and continuing education. The NSCA community is composed of more than 60,000 members and certified professionals throughout the world who further industry standards as researchers, educators, strength and conditioning coaches, performance and sport scientists, personal trainers, tactical professionals, and other related roles.
Association for Applied Sport Psychology
AASP is the premier association that ensures every performer has the resources to strengthen their inner edge through the advancement and application of excellence in mental performance and mental health. To do that we cultivate an inclusive field of Certified Mental Performance Consultants® (CMPCs), licensed mental health professionals, educators, and researchers. Because when we research, train, and serve performers' complete mental needs, we elevate their ability to perform and thrive.
---

ACA is a professional and educational nonprofit organization for active chiropractors who are committed to improving and promoting chiropractic treatment of athletes. They work closely with athletic organizations and allied health professionals to foster better understanding of the value of chiropractic care in sports medicine and treatment.
Their mission is to advance ethical practice of chiropractic sports medicine and exercise science to enhance athletic performance and promote physical fitness.
They advocate for and educate others about the sports chiropractic practice.
---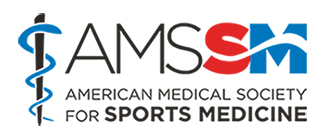 American Medical Society for Sports Medicine
Contact: Jim Griffith, MBA, CAE, Executive Director
The American Medical Society for Sports Medicine (AMSSM) is a multi-disciplinary organization of sports medicine physicians whose members are dedicated to education, research, advocacy and the care of athletes of all ages. Founded in 1991, the AMSSM is now comprised of more than 3,800 sports medicine physicians whose goal is to provide a link between the rapidly expanding core of knowledge related to sports medicine and its application to patients in a clinical setting.
---